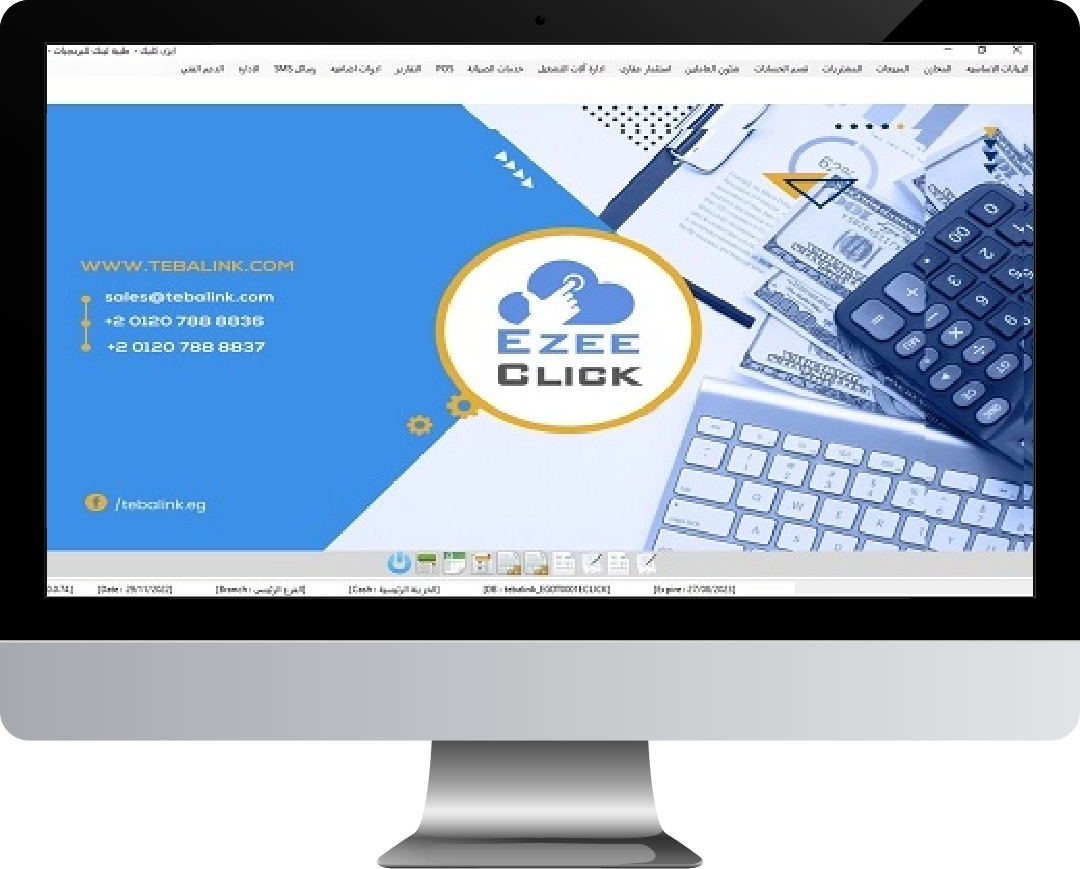 Ezze Click
A general accounting program created specifically for small and medium-sized businesses that complies with accounting standards enables the business to be managed flexibly and easily with a large number of reports that provide genuine solutions with high efficiency, helping decision-makers to maximize profits.
The most important additional features provided by this software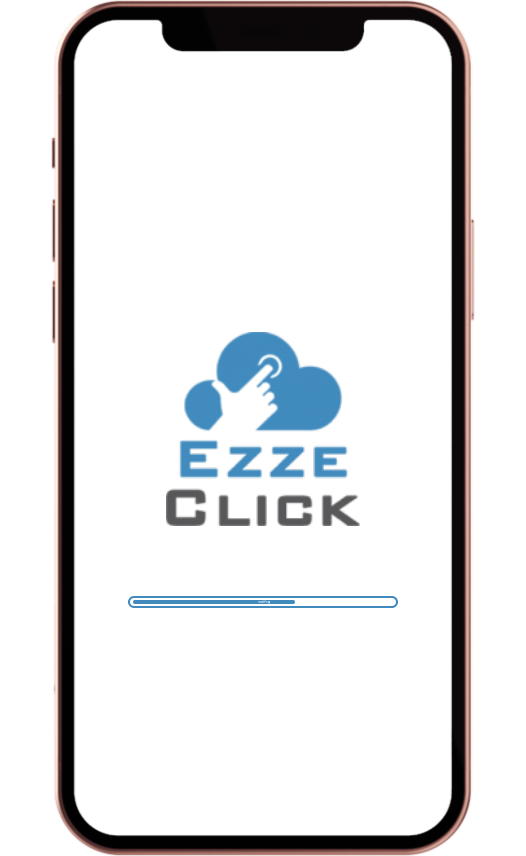 EZEE CLICk is designed to serve small and medium-sized businesses, large businesses, distribution and supply companies.
Basic information
It defines the company, adds data, and defines all departments.
Warehouses
This part allows you to print the barcode of the items, provide store permissions, transfer between shops, identify the manufacture card of the gathered items, do inventory reconciliation, and enquire about the item balances.
Sales
There is a specific part where users can record sales orders, sales return invoices, and sales invoices.
Purchase
The user can register purchase orders, buy return invoices, and purchase invoices in a separate section designated for managing purchases.
General accounts
The accounts and stores program gives a ready-made Accounting Manual that can be customized by: defining the primary accounts of the accounting manual, and it is also possible to register cost centers, issue and review daily entries, issue receipts and disbursement bonds, depreciation of assets, build custom financial statements, evaluate the stocks of the previous period, post records, and close accounting periods through this part.
Human resources
The fingerprint device is also connected to employee registration, personnel affairs administration, attendance and departure registration, and access to employee reports.
POS system
Our system includes a rapid POS system to help with the sales process, as well as the ability to open a shift for sellers, register several safes, and transfer cash to the main safe at the end of the shift.
Reports
Ezee click Accounts and stores program offers you a set of detailed reports about the company that will help you make a decision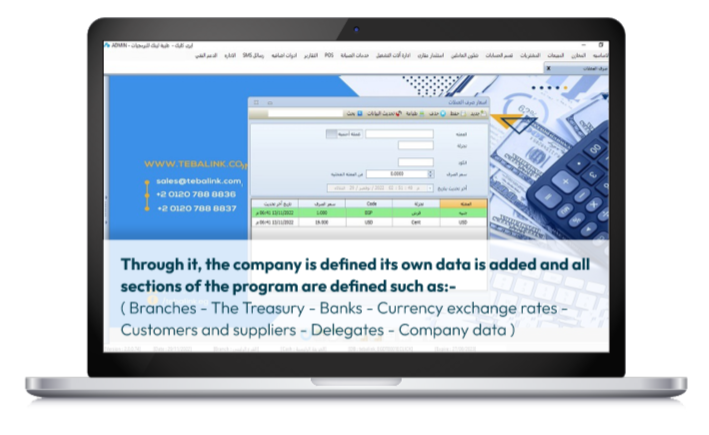 Explanation of the bank identification screen in Ezeeclick
Explanation of the currency identification screen in Easy Click
Explanation of the branch definition screen in easyclick